Anxiety Treatment Can Help You Overcome Limiting And Stressful Symptoms
Therapists often hear the following statements from their clients in relation to anxiety:
I am constantly worrying about everything, even small things. I am so worried and fearful.

I can't relax, have been getting headaches, and don't feel hungry.

I feel panicky, my heart is racing and I can't stop bad thoughts.

I have a hard time falling asleep because my brain doesn't stop worrying.

I am so nervous and overwhelmed at work that I'm afraid of losing my job.
These are very common reasons for adults to seek anxiety treatment or counseling when life brings unexpected changes. According to the National Institute of Mental Health (NIMH), approximately 40 million adults between ages of 18-54 suffer from Anxiety Disorder. Anxiety can also manifest into physical illnesses due to the complex nature of this disorder.
The good news is that anxiety disorder is highly treatable. You should consult with your primary physician or see a professional (psychologist or licensed therapist) for an evaluation to ensure you are not ignoring symptoms that can manifest into a medical or severe psychiatric disorder.
If you are unsure if you are struggling with anxiety symptoms or need anxiety counseling, you can take this brief questionnaire to see if need to be concerned or take any actions: Click here for Anxiety Test
I want to stop worrying, stop negative thoughts and live a peaceful life. What does therapy for anxiety entail?
Anxiety therapy can be multi-modality – consulting with your physician, meeting with a therapist, eating healthy, sleeping well, exercising and starting some form of meditation. Your therapist will complete an evaluation; determine the severity of your anxiety symptoms, source of worry or stressors; make recommendations for treatment; assist you in identifying triggers; resolve past trauma; find balance in your relationships; and teach healthier coping skills to overcome future anxiety problems.
Your therapist will use psychotherapy and treatment modalities like Cognitive Behavioral Therapy (CBT), which is highly recommended and effective in anxiety treatment. CBT teaches you to change irrational thoughts, stop destructive behaviors, and be more in touch with your feelings.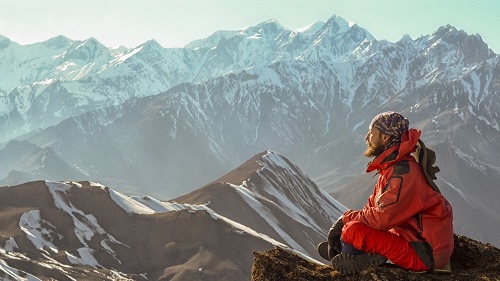 Psychotherapy for anxiety disorder is encouraged to identify and resolve past or present issues in order to start working on developing healthier coping, problem solving and decision making skills.
Is it possible that I am unconsciously enabling negative behaviors by constantly worrying?
Through psychotherapy, people sometimes uncover that anxiety or constant worrying can be a learned behavior possibly due to a dysfunctional upbringing, alcoholic/drug addicted parent family members, physical or sexual trauma in childhood, or other unsafe factors that may leave you feeling stuck in survival mode. However, there is hope to heal from childhood emotional trauma, and to live a healthy and happy life.
Change Unhealthy Patterns
It's possible that you might be carrying some anxiety into your adulthood for no good reason. On the other hand, sometimes anxiety disorders aregenetic, and it could be passed down from generation to generation. In either situation, becoming aware of your anxiety symptoms and seeking professional help could be beneficial to your prognosis.
Anxiety is controlling your life, now it's time to free yourself from this prison!
As you are learning, anxiety disorder can be quite debilitating – people lose their appetite, sleep, sense of control, and constantly worry to the point of getting physically ill. Not to mention the toll anxiety takes on relationships, family, friends and your work. Ironically, this constant worrying and anxiety doesn't resolve anything and doesn't make anything better.
That's where it's important to stop, think and do something different to treat your anxiety. If you feel at a loss, consult with our clinician. Our counselors or therapists are trained and educated in providing counseling for anxiety. They can be your support system and teach you the tools to resolve your anxiety problems.
Here are some common fears why people are hesitant to seek counseling for anxiety:
I don't want anybody to know about my problems.
What if a therapist thinks I'm crazy?!
I don't want anybody to know that I'm getting counseling for anxiety.
Is it going to cost me a lot?
I am so busy, when am I going to have time to see a therapist?
I don't want to take medication.
Our therapy office is a warm, welcoming and confidential environment. Our therapists are trained to listen, and provide a non-judgmental space where you are treated like any other human being who is using courage to change their circumstances.
You will feel respected and accepted. You will navigate your own anxiety treatment path with support from your therapist. Often, you can undertake anxiety treatment without medication. If you disagree with anything, please express your thoughts and feelings.
Open and honest communication is highly encouraged in therapy. You can schedule appointments during the day, during your lunch break, after-hours or on the weekend as most therapist are very flexible with their availability. Some of our therapists also offer teletherapy for anxiety treatment, so you can make it work easily with your busy schedule.
You can check with your insurance if outpatient therapy is covered under the benefits, meaning you may only have to pay a copay or coinsurance fee. If you do not have insurance coverage, a private pay and sliding-scale fee schedule are available, so you can start using our services as soon as possible before anxiety takes a medical toll or results in a loss of functioning, costing you more in long-run. Most importantly, by postponing treatment for financial or other reasons, you are losing precious time that you could be using to enjoy life and make positive memories.
At Wake Counseling, we have the expertise and knowledge to assist individuals struggling with anxiety disorder
You can easily make an appointment online:
Cary Counseling Practice
Wake Counseling & Mediation
1148 Executive Cir, #6
Cary
,
NC
27511
(919) 391-1000
Holly Springs Counseling Practice
Wake Counseling & Mediation
364 Raleigh St
Holly Springs
,
NC
27540
(919) 647-4600